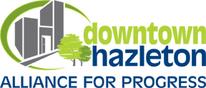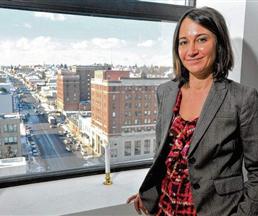 KRISTA SCHNEIDER, RLA, LEED-AP

EXECUTIVE DIRECTOR



Krista is the Executive Director of the Downtown Hazleton Alliance for Progress, a position she has held since 2014. During this time she has led her organization to receive DCED Main Street Program certification and raised over $5M dollars of public and private funding to implement key revitalization strategies in downtown. As a result of this work, the Alliance received recognition for the 2nd best performing program in Pennsylvania in 2017.

Krista has over twenty years of experience in the planning, design, and historic preservation fields. As a founding board member of the organization Ms. Schneider worked closely with the other partners in establishing the Alliance, so she is intimately familiar with its vision and goals. Her past professional experience working in Hazleton in various capacities also gives her unique perspective into both the challenges and opportunities associated with the city's downtown revitalization. This includes her work as project manager with Barry Isett & Associates, a multidisciplinary planning and engineering firm.



Ms. Schneider's professional background also includes teaching planning and design studios as an Assistant Professor at the University of Kentucky, and as co-founder of Heritage Strategies, a regional planning and preservation firm.



In 2008 Krista founded the Center for Landscape Design & Stewardship (CLDS), a 501c3 organization that established and operates the Butler Township Community Garden in Drums. The CLDS was instrumental in helping to initiate the Downtown Hazleton Farmers' Market in 2011 in partnership with the Greater Hazleton Chamber of Commerce, which she continues to manage each summer.



Krista's involvement with the founding of the Alliance organization is rooted in this experience, as well as her volunteer service as board member of the CAN DO Community Foundation.



Krista received her master's degree in Urban Design from Harvard University in 1998, and her bachelor's degree from the Pennsylvania State University in 1992. A former Army officer, Krista is also proud to have served her country both in the US and abroad.